What's the Difference Between X-Rays and Ultrasounds?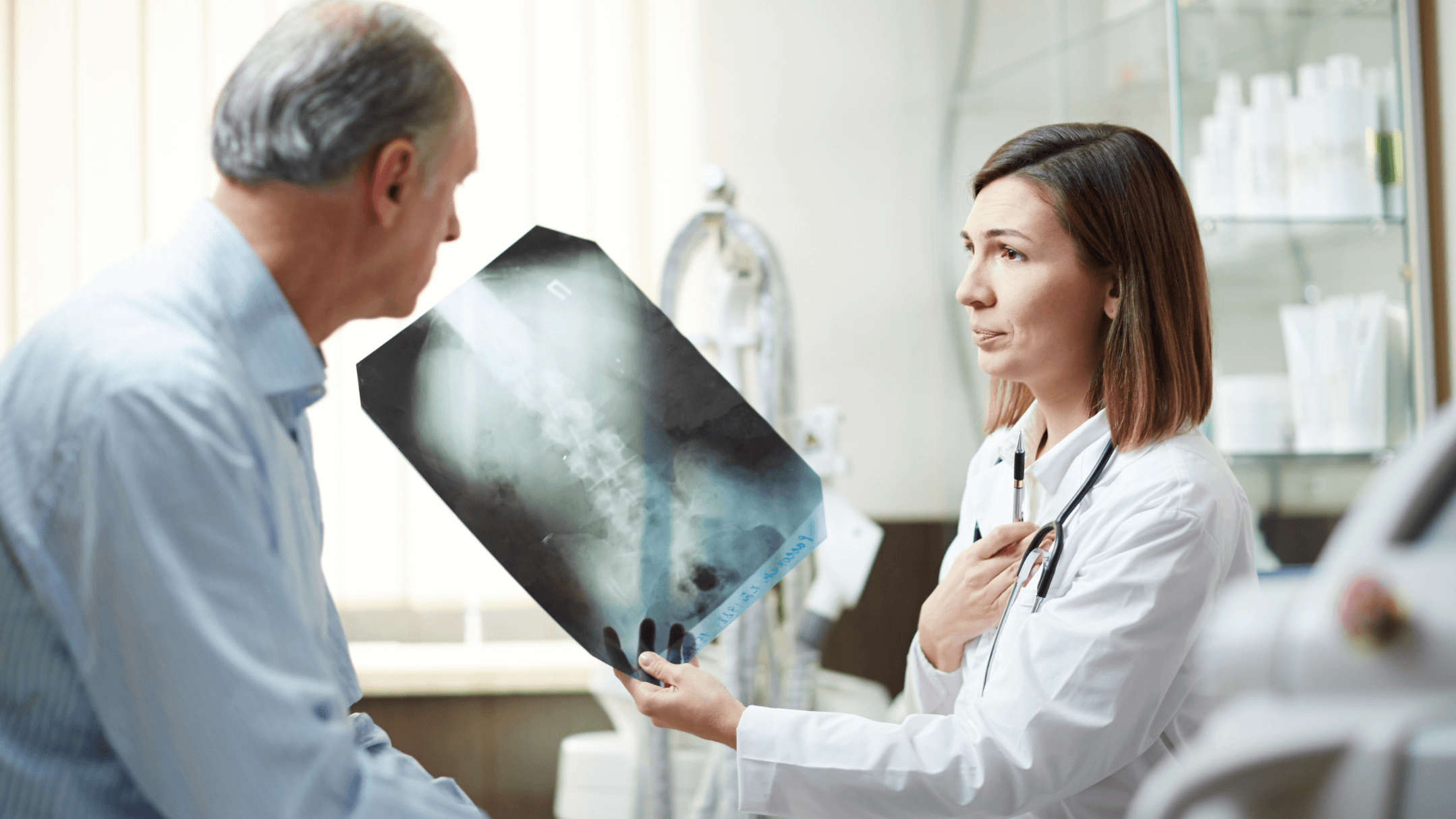 We're proudly the first and only concierge practice in Columbus, GA, which means that you can expect compassionate, detail-attentive care. Our team of physicians can treat a wide range of injuries and issues, for which detection and diagnosis are just as important as action.
For the best outcome possible, we rely on a variety of diagnostic tools, including x-rays and ultrasounds. These techniques offer views into the many nooks and crannies of the human body to focus on troublesome sites. By doing so, we can help protect your future well-being. So, don't hesitate to get in touch with us at Concierge Medicine of Columbus if you have any health concerns.
What are x-rays?
X-rays are an invisible type of light. In addition to the colors we see, which make vision possible, the visible spectrum of light is just a single (and surprisingly small) segment on the much larger spectrum of electromagnetic radiation. This encompasses all forms of radiation and light, and its span reaches from the low-energy end to the high-energy end.
Low energy light has longer wavelengths, and at this end of the spectrum, we see radio waves. The opposite end features the higher energy forms of light, with much shorter wavelengths. X-rays occupy this region, just behind the more potent gamma rays.
Yet, have no worries, as our techniques subject patients to a very low level of radiation. So, it's considered generally safe for patients to receive an x-ray. Along with ultrasounds, which we'll discuss in a moment, x-rays are an irreplaceable part of the diagnostic toolkit. They can peer through the skin and other parts of the body's outer system to glimpse the hidden world of bones underneath.
Thus, x-rays are an effective tool for detecting numerous musculoskeletal problems. For example, we can discover the origin of everyday pain or discomfort, which may be caused by a fracture or other skeletal damage. Additionally, checking the integrity of joints can assist us in creating a more practical treatment plan for those suffering from degradation, overuse injuries, or physical trauma.
What are ultrasounds?
An ultrasound or a sonogram is an indispensable diagnostic tool that uses high-frequency sound waves to create a wonderfully detailed picture of internal structures. This technology allows us to take a noninvasive peek inside the bodily tissues and organs to discover hidden issues and help you achieve optimal health.
Ultrasound tech is prized not only for its accuracy but also for its accessibility. It's perfectly safe, causes no side effects, and can be used for patients, regardless of age or other limiting factors that may preclude alternative methods. And, of course, there's no downtime afterward since this gentle modality does not cause damage.
The applications are diverse, as a sonogram can image the essential systems of the body, including the heart, lungs, blood vessels, and various other organs. As such, it's important for preventive functions. By nipping a complication in the bud, we can avoid future issues that would impact a patient's health more severely.
Sonograms are also commonly used to assess pregnancies and perform fetal check-ups. By simply passing the handpiece over one's abdomen, we can easily and quickly check the baby's development and overall health.
Get diagnostic care in Columbus, GA
Turning an eye toward the inner goings-on of the body is incredibly important. If something's amiss, x-rays and ultrasounds are likely to find the root of the problem. And preemptive treatment is more effective, less painful, and not as time-consuming. Plus, these diagnostic tools can offer peace of mind.
So, why not help your future self? If you live near Macon, GA, or Montgomery or Birmingham, AL, visit our practice in Columbus, GA. Or reach out to us today at Concierge Medicine of Columbus.