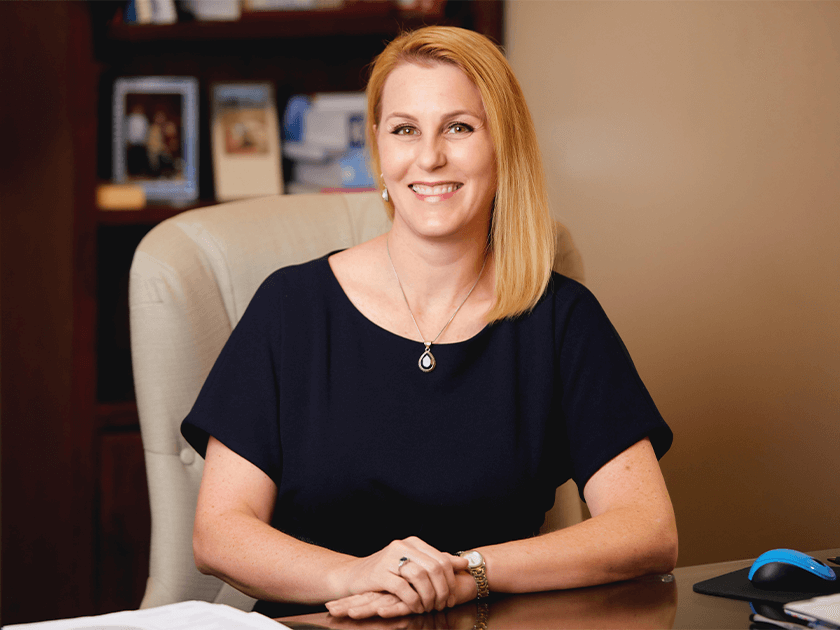 Linda Jill Moore, M.D. is a board-certified physician of family medicine proud to serve as a physician partner for Concierge Medicine of Columbus. A native resident of the Columbus, GA area, she is passionate about serving this community by meeting its health and wellness needs. Her illustrious career has seen her work in medical missions, serve on special response teams, and feature as a guest speaker on a variety of panels and events. Besides practicing medicine, Dr. Moore loves being a dance mom for two amazing, 11-year-old girls, training her German Shorthair Pointer, Miley, and getting in touch with nature as a pine tree farmer at Kosmo Farms in Pine Valley, GA.
After graduating magna cum laude with a degree in biology from Wesleyan College, Dr. Moore went on to receive her medical degree at Medical College of Georgia in 1997. Following several years of experience as an emergency room physician, she has worked as a partner for several medical firms, including Piedmont Health Group, Columbus Clinic, and Concierge Medicine of Columbus. Dr. Moore is proud to have been involved in the following organizations and societies:
Columbus Clinic Board of Directors (served as chair of finance and physicians compensation committees)
Board Certified in Family Medicine (ABFM)
International Society of Clinical Densitometry
American Academy of Family Physicians
Georgia Academy of Family Physicians
Muscogee County Medical Society
She also works as a staff physician at Doctors Hospital, Columbus Regional Medical Center, and St. Francis Medical Center in Columbus, GA.
Specialties and Expertise
Dr. Moore has a deep passion for families, and her career and interests have always focused on family wellness above all else. As a result, she is a highly skilled practitioner of family medicine, and she is thoroughly equipped for the pediatric care of children ages five and above. Dr. Moore loves getting to know the families in our community, and she hopes that through Concierge Medicine of Columbus's affordable system, she can be your go-to physician for all your family health-related needs.